interview
5 Tunes That Changed My Life: A.M.C.
- Chris Muniz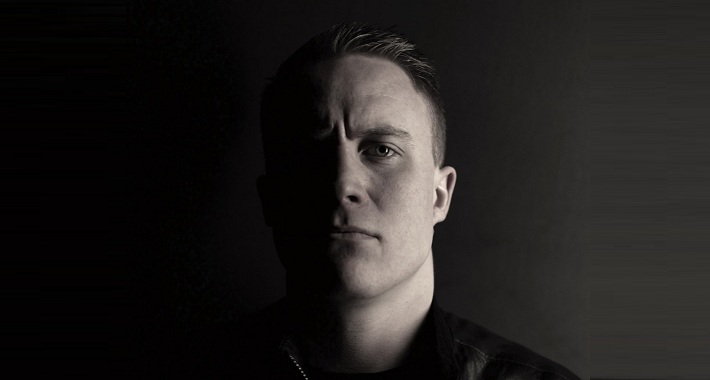 With his Titan Records imprint having recently celebrated its fifth year in existence—as well as beating out the likes of Andy C, Friction, and Marky to take top honors as the "Best DJ" in the Czech Drum & Bass Awards this year—it has been nothing but positive moves for the man who started out dreaming of the day that he would be able to perform in front of large audiences. We're talking of course about A.M.C, and that vision he had as a young boy seems to have arrived in a major way. He's not only played some of the largest festivals in the world this past year, but his Titan crew continue to level up with each and every release.
Fresh off the success of his and Turno's jump-up and neuro-driven Collision EP, the erstwhile label boss and tech-funk mastermind steps up to the hot seat for a glimpse into the five tunes that have shaped his life and continue to influence his ever-expanding vision and sound.
Me and my mate Lewis (Innate MC) got to see Oasis at the MK Bowl and it made me realize I wanted to perform on stages like that as a living.
Wes Montgomery "Full House" (Riverside, 1962)
My dad used to play me loads of classical music and also jazz. I'd listen to everything from Miles Davis to Dave Brubeck, but the one that stuck out the most for me was Wes Montgomery. I could have picked loads of his tracks to be honest but Full House was the first Wes album I listened to and without thinking it back then it changed my perspective on music forever.
Oasis "Cigarettes & Alcohol" (Creation, 1994)
I was heavily in to my rock and metal when I was younger. Me and my mate Lewis (Innate MC) got to see Oasis at the MK Bowl and it was possibly one of my first festival-ish experiences and made me realize I wanted to perform on stages like that as a living. Seeing people like Oasis and in the raving days Andy C, Friction, Zinc and Hype just made me want it even more and this year the largest festival I've played was Let It Roll with more than 20,000.
Messiah "Konflict" (Renegade Hardware, 2005)
First time I heard this properly I was at a club called The End on West Central Street, London. The power it generated on the club's Thunder Ridge sound system was just insane. It's one of the tracks that have stood the test of time and people still play it today; it still gets the same mental reaction from a crowd.
 Get it at Spotify | iTunes |Beatport
Noisia "Block Control" (Moving Shadow, 2005)
Many years ago I was at a rave in Brixton Mass, which was a club that was situated in a church just up the road from Brixton Academy. No it wasn't a "Faith Rave"—it was just a normal club that used to be in a church. (Laughs) Anyway, I was in the main room and suddenly I get a text from my mate telling me to come to room three IMMEDIATELY. When I got there, three guys were standing behind the decks playing this sound of tech drum & bass I'd never really heard before. I subsequently found out their name was Noisia and that night they played this tune "Block Control" which would eventually come out on Moving Shadow. I was lucky enough to get to meet the guys in years to come at the gigs I was playing at and I'll never forget Thijs sending me the VIP, which I instantly got pressed to dub for my sets. I still play it every set to this day.
Get it at Spotify | iTunes | Beatport
A.M.C & Six Blade "Rock 'n' Ride" (Titan, 2016)
I was going to pick mine and Six Blades' track "The Meddler"—the first ever release on my label Titan Records—but it's a bit of a crap tune these days so I've picked "Rock 'n' Ride." This was on this year's 5 Years Of Titan album. The album marked a significant milestone in the history of the label. Titan has grown and grown to proportions I could have never imagined when I started it. Huge thanks to everyone who has been involved with us over the years.