interview
5 Tunes That Changed My Life: Dirtyphonics
- Donnarose Chavez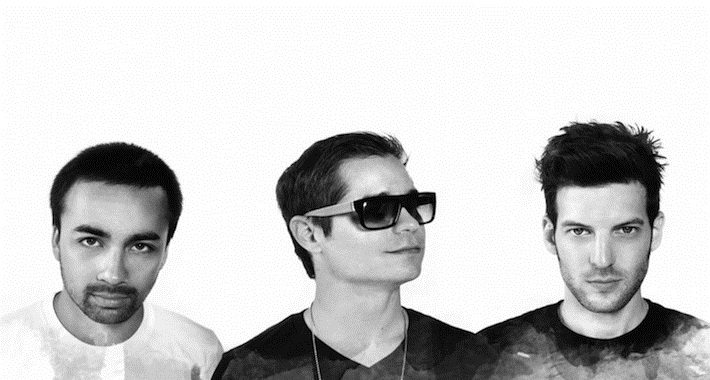 Welcome to a series where we ask some of bass music's finest to choose five tunes from any era and in any genre that have inspired them, influenced them, and maybe even changed their lives.
I remember running to the TV when I was a kid to listen to "Thriller"—it's my very first memory.
Michael Jackson "Thriller" (Epic Records, 1982)
Pitchin: I remember running to the TV or radio when I was a kid to listen to it—it's my very first memory. The music video was out of this world and created a whole new format for the media. Still to this day both the music and the video are influencing people worldwide.
James Brown "Sex Machine" (King Records, 1970)
This is one of the songs that we grew up with [that] our parents used to play over and over. The groove, the sensuality, and the energy­—everything talks to us. "Sex Machine" was recorded in two takes only and has such a strong live feeling to it. This is the power of the funk!
Paul McCartney and Wings "Live and Let Die" (Apple Records, 1973)
The amount of creativity in this song is insane! It's one of the few tracks (along with "Bohemian Rhapsody") that switches all the time and that everyone knows by heart. It's a crazy trip though many genres of music and emotions within one song! You may know this song from the Guns N Roses cover.
Shimon & Andy C "Body Rock" (RAM Records, 2001)
When it came out, lots of kids said this track ruined drum & bass. This track actually cracked open creativity in D&B. This is one of the reasons why we later signed on AudioPorn (Shimon's label) as we had the same vision of music and of pushing boundaries. Our first releases on AudioPorn ("French Fuck," "Quarks" and "Vandals") are definitively not your conventional drum & bass tunes.
Rage Against The Machine "Killing In The Name" (Atlantic Records, 1991)
Charly: This slapped us in the face when it came out. This song mixes elements of metal, punk, hip-hop and the sound that Rage Against The Machine brought was so new. It had a strong impact on the skate community. I heard this for the first time at my very first skateboard contest and it got me so pumped for my run—I was on fire!