music
A Family Affair: 'Crucial' EP Volume One
- Morgan Susalka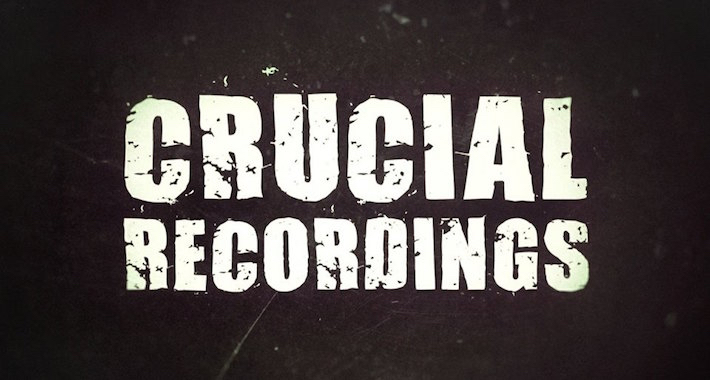 Sleeper's Crucial Recordings imprint comes bearing generous sonic offerings of its characteristically standard-setting and ever-expanding output with their first compilation release, Crucial EP Volume One (CRUCIAL014); an affair comprised of Crucial's own family lineage. The highly prolific label has built themselves a resounding reputation within the underground scene for pushing their unprecedented mission for delivering multifaceted and boundary shattering bass music, with this release proving as the latest addition to their vision. Featuring the stylings of Saule, Moonstones, Mesck, Oxóssi, Samba and labelhead Sleeper, Crucial EP Volume One is bursting at the seams with four weighty, innovative, unorthodox and infectious beats that abandon all stylistic expectations with its addictive, future-facing grooves.
This mighty compilation reveals itself through Saule and Moonstones' "Triple Threat," an alluring web of enchanting melodies juxtaposed with undeniably thunderous, militant power that evoke exceptionally contagious primal energy. Mesck continues to fuel the highly volatile flame of this release with "Johnny, Are You A Ghost," boasting an unmistakably powerful, highly original and explosive sound that blurs the lines of headphone and dancefloor listening. The B-side commences with Sleeper's contribution, "Holy Guacamole," a mixture of the earthy meditation of dubstep's powerful roots and unmistakable percussive sway while keeping the energy dark, moody and forward-facing. Lastly, Oxóssi and Samba's "Orbitals" draws this complex and eclectic musical roller coaster to an exciting climax; offering a collaboration brimming with angry growls and guttural midrange melodies.
Encased within its four tracks, Crucial's first collaborative release offers a multifaceted buffet of sounds, styles, textures, moods and emotions that demonstrate the far reaches of the label's diversifying and irreplaceable personality. Purchase the EP digitally here and in physical format here.