music
Balatron Celebrates His First Release on YUKU with an Exclusive Guest Mix
- Layla Marino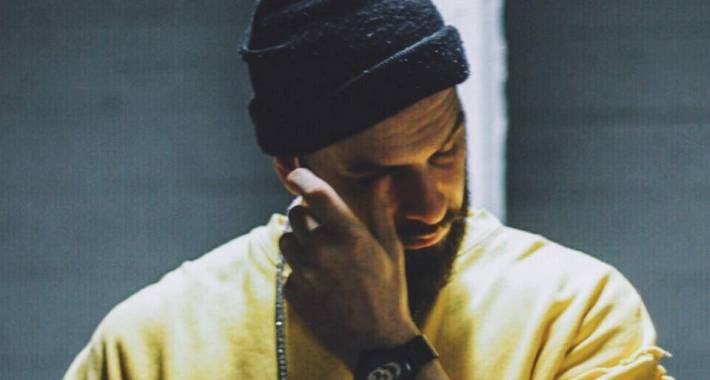 The buzz about YUKU in the bass music world has been a bit cryptic until recently, and that's how the proprietors have wanted to be. From their clothing line to their previewing releases as much as six months ahead of time to their "label dives" which have previewed all the upcoming releases at once to their new brick and mortar space in Prague, YUKU have been filling in the blanks of what they actually are quite slowly. With their first release by Icelandic bass-wonker Balatron finally out last week, however, the picture is becoming clearer: YUKU is, at its core, a vinyl-focused imprint with some of the sickest bass music talent on its roster and the buzz is all deserved.
The pink splatter print two-record Balatron vinyl with the sick sleeve art has been available for pre-order on YUKU's Bandcamp for quite a while and despite a pretty soft launch of both label and IÐAVÖLLUR, it's done amazingly well. Fans of Balatron really like Balatron and with YUKU's curated approach to the release, they're making sure the album gets into the hands of fans who can really appreciate it.
The 14-track IÐAVÖLLUR includes two of Balatron's classic tracks, "Huginn" and "Muginn", added so that they could be experienced on vinyl, as well as lots of unconventional beats and collabs. The most notable collab has got to be "Fork Naggers" with turtablist champion Craze, which features lots of scratching and cutting by the master himself to go with Balatron's hip hop-tinged chugger of a beat. Fellow beat-bender Subp Yao collabs on "Loki Swag" while Monuman, Survey and Kilo feature on tracks "Angrboda," "NIÐHÖGGUR" and "I Am the Dilemma," respectively. There's a lot of creativity on this album, not the least of which comes from Balatron's own mad Icelandic dome.
Sound-wise, as with all Balatron's work, IÐAVÖLLUR is quite difficult to pin down. It's almost a concept album with a heavy Norse-and-Iceland mythology theme but that doesn't mean the style can't any won't still be all over the place. Balatron barely sticks to the halftime time signature, skirting D&B and even techno in tracks like "Angrboda" and syncopating the hell out of everything. Despite the vibe generally straddling between hip hop and dubstep influence with a dark, grinding synth core, there are also lots of surprisingly chill and almost ambient moments, such as with "Amelia's Dream" and album closer "Fading." All the tracks tie together beautifully, however, and merge into one another so that this vinyl can be mixed or enjoyed on a good vintage stereo system.
It's always nice on an epic concept album release such as IÐAVÖLLUR to see how the producer's mind works with the music and a really good mix from said producer can do just that, so when Balatron agreed to a guest mix, we at Bassrush thought it was the prefect topper to this many-layered sound pastry. Enjoy the mix on the Bassrush Soundcloud player and definitely cop that rare and beautiful vinyl.
IÐAVÖLLUR is out now on YUKU. The digital album can be purchased on Beatport or Bandcamp. The limited-edition double vinyl can be purchased exclusively on YUKU's Bandcamp, and some of the super-cool merch, including bracelets and rings, are available for sale as well.
Balatron x Bassrush Tracklist:
1.Yunis – Dirty Solo
2.Seqtah – Choosee
3.Balatron – Hildr
4.Yunis – Fractals
5.Balatron – Niflheim Vibes
6.Ivy Lab – Space War 169 – Instrumental
7.Yunis x Rohaan – Ajna
8.Traka – Isolated
9.Tek Genisis- Amber
10.Subp Yao – Badness
11.Balatron & Subp Yao – Loki Swag
12.Chrzpy Chriz – Monsterpiece
13.Amon Tobin, Two Fingers, Ivy Lab – Razzy Beat
14.Balatron – Straight Thugin
15.Chrizpy Chriz & Yunis – ?
16.Balatron – Muninn
17.Ivy Lab & Two Fingers – Orange
18.Craze & Jon Casey – All They Wanna Do
19.Balatron – Zero Caliber
20.Balatron Ft Kilo – I Am The Dilema
21.Razat – D Worry
22.Mo Vibez – Wisdom
23.Balatron & Craze – Fork Naggers