Premiere
Celebrate Neosignal's 10 Years With a 'Thrill'
- Layla Marino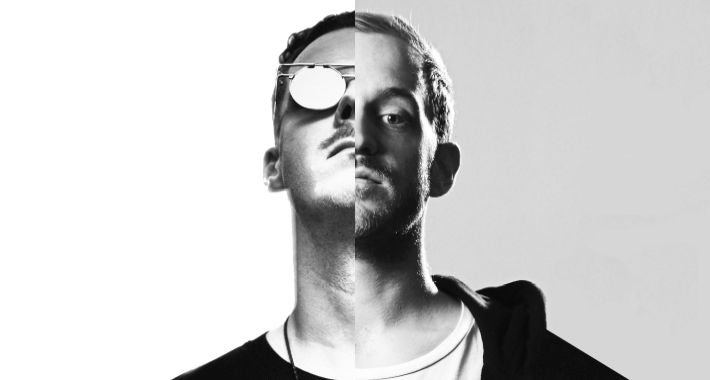 "Nervenkitzel" means "thrill" in German and it certainly is a thrill to know that Neosignal, Phace and Misanthrop's flagship D&B label is turning 10 this year. The two German producers started the label in late 2008 on the back of innovative growlers like "Mammoth," "CCTV" and "Desert Orgy" and went on to make some of drum and bass's most loved classics like "Greed of Gain," "Sex Sells" and "Shape the Random," shaping the hard drum & bass landscape as they went.
From 2016 to 2018, Misanthrop and Phace put out four of the best-received releases of the decade: Misanthrop's self-titled album, his follow-up EP Blurred, Phace's massive solo LP Between and, of course, Phace and Mefjus' cheeky and technically almost perfect collab album, Wastemen. Phace and Mefjus, now also a major part of the Neosignal family, have come together again to release the two-track single "Ruhestörung"/"Nervenkitzel," which will also introduce Neosignal's Linked series. If LINKED001 is anything to go by, it's going to be a good series.
The label dropped the streaming version of "Ruhestörung" (trans. "disturbance of the peace") last week on its own platforms but Bassrush was lucky enough to snag "Nervenkitzel" and debut it here. The two tracks are quite different in terms of tempo and that may be something the label plans to focus on for the series: "linking," as it were, all the different types of bass music under the work of different incredible artist collabs.
While "Ruhestörung" is a steppy neuro smasher, "Nervenkitzel" is a halftime piece that's deeper than its sister song. The intro is filled with lots of deep ambient sounds which build its base and which Phace and Mefjus probably had a lot of fun designing. Before the drop, the synth, a crunchy nod to some of the sounds that made Neosignal famous, forms a sort of rhythmic compliment to the beat. Said beat is simple halftime but also has some steppiness to it with heavy bass at its core. The track seems both minimal and full due to the ambient sound design and, while a different tempo, would probably mix quite well with its D&B counterpart "Ruhestörung." The two are definitely linked.
As another way to celebrate Neosignal's birthday, LINKED001 will be released this Friday, April 12 as Phace and Mefjus play a special B2B set at Let It Roll. If that weren't enough, the imprint will also be releasing a massive remix compilation album called Neo X before the summer. It seems there are lots of thrills still to come in the next decade and beyond from Neosignal.
LINKED001 "Ruhestörung"/"Nervenkitzel" is out this Friday, April 12 on Neosignal. For pre-order or to stream "Ruhestörung," click here.