music
Enter the Dojo with Sensei Datsik
- Morgan Susalka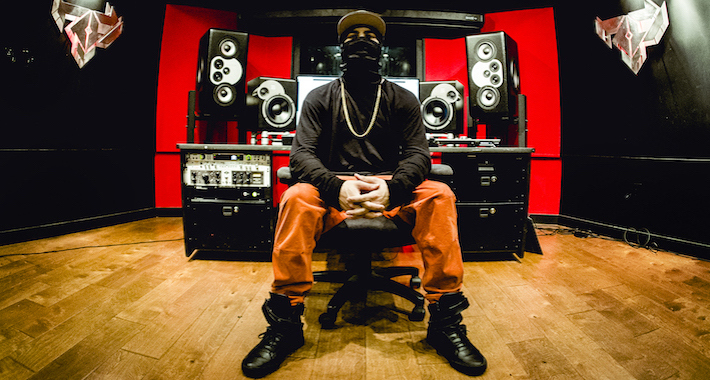 Since first turning heads in 2009 with his dark, metallic, hip-hop-infused sound, Datsik has accrued a reputation within the global electronic music circuit as one of the scene's grimiest heavy hitters. With his longtime love of hip-hop and knowledge of bass lines leading the way, Datsik has clawed his way to the very top of the dubstep game with a slew of reputable productions that are as aggressive and versatile as they are smart. Datsik's enviable career—jam packed with global tour stops, chart topping dubstep anthems, and releases on esteemed imprints such as Excision's Rottun Recordings, Skrillex's OWSLA, Skism's Never Say Die, and his own Firepower Records—has elevated him to the rank of a modern day electronic music Sensei.
As one of today's dubstep giants, Datsik has assumed this revered status, beset with a severe responsibility to guide the next generation of young producers to further improve the scene and push the envelope of bass music production, with his newest release, Sensei, serving as the textbook.
Coinciding with his massive Ninja Nation 2017 Tour, Datsik's Sensei EP, released through Firepower Records, is a result of nearly a decade long immersion into the art and study of bass. As a master of the sonic arts, Datsik crafted his newest release with precision, power, strength and agility. Featuring collaborations with Virtual Riot, Los Angeles-based rapper AD, Zack the Lad, Lox Chatterbox, and none other than Excision, Sensei boasts the perfect fusion of Japanese influences, ninja culture, smashing bass and unrelenting sound design.
The full EP drops today so be sure to lock yours in here.
Datsik's Ninja Nation 2017 tour rolls into the Hollywood Paladium on March 4, 2017. Ticket go sale Monday, December 19 at 10am PT. Purchase them here.