Bassrush Records
Hekler Invites You To Dive Into the 'ABYSS'
- Chris Muniz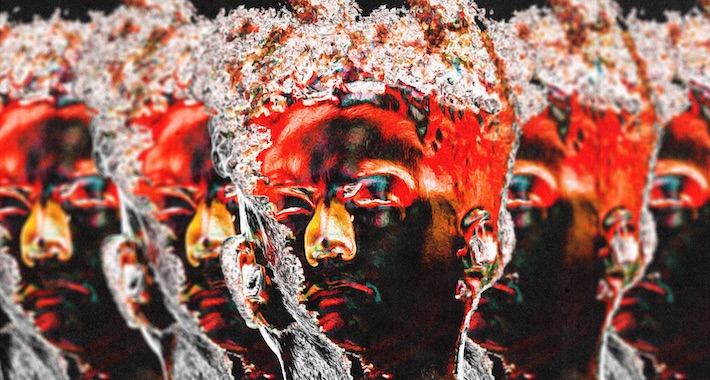 Earning his stripes in the scene with untethered dubstep heaters designed to destroy the dancefloor, the Las Vegas native known as Hekler elevates the game once again with a deep dive into the synapse-twisting world of his 10-track ABYSS album project.
Always coming correct with incorporating his own signature haunted vibe to the proceedings, the album doesn't shy away from its desire to rewire your synapses as much as it hopes to get you moving on the dancefloor. Designed to be listened to from top to bottom to get the full sonic experience of the narrative that Hekler hopes to unfold, the atmospheric/cinematic elements and interludes provide way stations for those wary travelers hoping to catch their breath before the next wave of blistering heat.
Tracks like "Whiplash" and and "TILL I DIE" flex with that hip-hop and bass synergy that Hekler seems to craft so well. With rap, r&b, emo, and straight up gangsta vibes all surfacing as influences throughout the album, there's no denying that this is Hekler's most ambitious work to date and yet one that will still bang with the best of them on the dancefloor.
This one drops today via Bassrush Records so tap in here.