Premiere
Koven -Lions (VIP) [Bassrush Premiere]
- Chris Muniz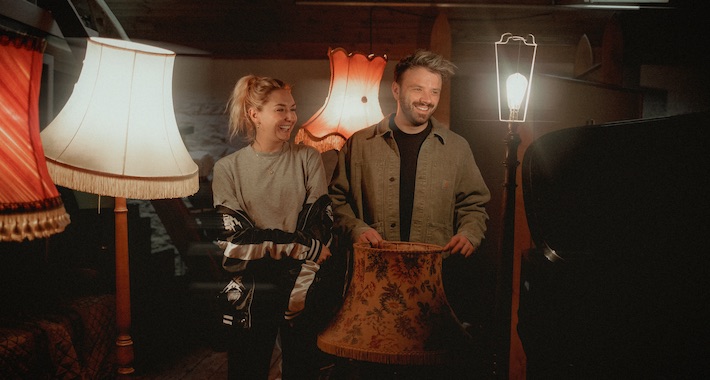 As 2022 comes to a close, Koven hit us with one more awe-inspiring release on Monstercat. Hot on the heels of their heavyweight collab with ShockOne, the ever-impressive duo revisit their track "Lions" and elevate it into VIP territory.
Building off the original orchestral elements and leaning into the cinematic vibe, the power of this one cannot be overstated. Written after watching England win a match at the Euros during the 2021 tournament, one can feel the duo channeling the unbridled energy of a stadium of fans into the tune.
Arriving just in time for World Cup celebrations around the globe, the goosebump-inducing rework also anticipates their forthcoming Higher Ground (Part 2) EP due to arrive on Monstercat in the new year.
As Koven tells us: "The VIP for us was something that we pretty much had in our hands the day we finished the original. Having close ties to drum & bass, throwing a d&b beat under the non-d&b tracks we make is quite a natural step for us. We always tend to do it just to get a read on if we think it's going to have a vibe at a higher tempo. Sometimes it works, sometimes it doesn't. As soon as we tried it we knew it was going to work and decided it had to be released on [our forthcoming EP]."
It's a massive end to what has been a massive year for the duo and one that they promise is just the beginning of this next leg in their epic and awe-inspiring musical journey.
For now, prepare to be swept away by the anthemic "Lions (VIP)" by checking the Bassrush premiere below before locking in your own copy of this future classic here.