music
Phace And Friends Know How To Party
- Chris Muniz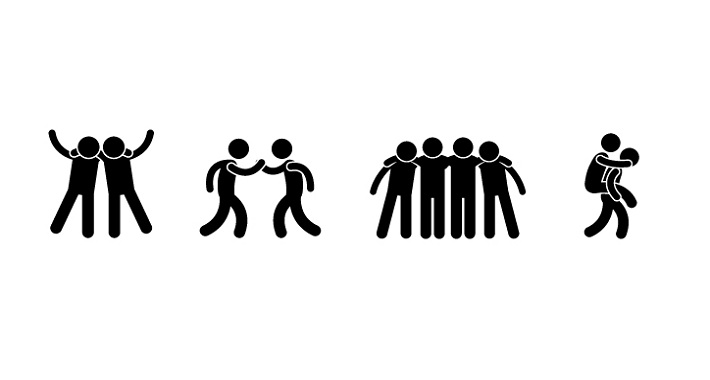 Phace and Critical have both been on an absolute tear this year and this monster collaborative EP from the crew seems a fitting end to one of their most impressive years yet.
Aptly titled Phace and Friends, the EP is exactly what the title suggests as Phace links up with a heavyweight crew of like-minded producers like Noisia, Mefjus, Rockwell, Current Value, and Culprate for five industrial-sized tunes designed for maximum impact on the dancefloor.
Phace wastes no time getting right to the heart of things with the twisting aggressiveness of "Bang Bang" that features Phace locking horns with the Mefjus before Noisia kicks down the doors with the stomping "Drawback." From the chest-thumping basslines to the frenetic top end, Noisia and Phace know how to bring on the neuro-creeep with those classic sci-fi atmospheres at the core that conjure up images of a futuristic world gone mad.
Rockwell steps in for "Yes!" which quickly spirals into a glitchy skittering ride through a cracked and twisted soundscape that feels like a head-to-head sparring match between the two in studio. Culprate and Phace flex on the same tip on "Logic Bomb," pushing the envelope of the genre to the breaking point with a heavyweight swagger designed to simply crush all that stands in its way.
Those outside of the neuro-trenches may still be wondering where the proper rollers for the dancefloor are and "Wild Thing" from Phace and Current Value delivers. While it's no lightweight tune, the stepping beat and rolling groove make this one an instant favorite and one that is sure to kick the dancefloor into high gear as the turbo-thrusters ignite right from the beginning. Dirty switchbacks and a filthy hook keep things grounded while the techno-tinged mid-range brings on an electrifying amount of synapse-twisting funk.
Consider yourself invited to the party as this one's out now.