music
[Premiere] Dexta & Crypticz "Together" (Danny Scrilla Reslice)
- Layla Marino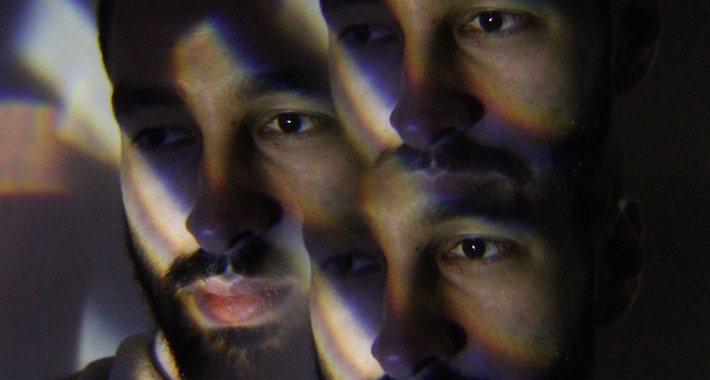 The "Together" single by new half-time partners Dexta & Crypticz has been hotly anticipated in both the drum & bass and half-time camps. This is largely because Diffrent Music have been teasing the hell out of it since the duo announced they were working on a track. The release is also special because, in addition to a full digital release, the label is offering a limited run of 300 180-gram colored vinyl records for sale as well.
The single itself contains three tracks: the original "Together" and two remixes by Danny Scrilla labeled "Reslice" and "Reflop." Once one listens to each, it becomes clear why they've been named thus. The original "Together," while definitely in the half-time wheelhouse, is so amen-heavy that it could be mistaken for early jungle or drum & bass. It's also got a number of other really cool old-school elements that should appeal to OG junglists and new half-time fans alike.
The "Reslice" mix by Danny Scrilla is a good name because it really does sound like Scrilla sliced into the middle of it to remove and then re-pitch the main elements of the track. The main bassline is broken up and turned on itself and while the amens are removed but still snare-heavy in a way that gives this mix a more old-school hip-hop or even a trap vibe while sticking to the halftime beat structure.
The "Reflop" mix from Danny Scrilla sees the amens slowed down to breakbeat and proto-garage tempo. The vocals are thus completely distorted, giving an even-more-trippy-than-the-other-two, breakbeat-in-a-vacuum sort of feel.
Having stated that they explicitly wanted to draw influences from early UK garage, breakbeat and drum & bass, Dexta and Crypticz have definitely done that but in a way that's feels completely new and thoroughly modern. Lucky for us, none other than Danny Scrilla was tasked with building upon that foundation and knocking out the heavyweight "Reslice" that we're premiering below.
If you're feeling the vibes, be sure to lock in your pre-order of all permutations of "Together" as this one will release on Diffrent Recordings on November 10. The pre-order link for both digital and vinyl formats is here.