music
[Premiere] Stylust Beats & Thelem "Brexit"
- Morgan Susalka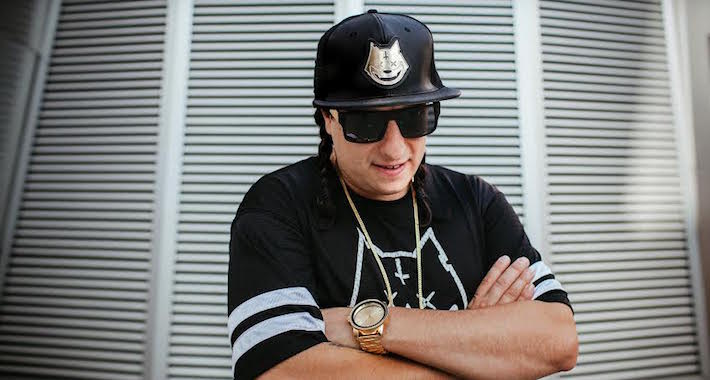 Hailing from Vancouver, Canada, the fearless, party-rocking bass music maestro known as Stylust Beats has been making waves in the music scene since 1998. Starting off as a hip-hop DJ in the late '90s and gradually making the transition into music production in 2002, Stylust has since garnered a global following for his timeless, bass-heavy style that fuses together the undeniable power of the dubstep sound with the swag of hip-hop beats. Reinventing, reimagining and repackaging the tastiest elements from a plethora of genres is Stylust's specialty, earning him a reputation as a creative renegade with a style capable of captivating lovers of all types of music. The Canadian-bred turned Los Angeles-based musician shows no signs of dulling his innovative shine, with his forthcoming, five-track Bandana EP standing as the most recent proof.
This highly anticipated collection, being released on October 13 through Stylust Beats' own imprint, Sleeveless Records, has been ripping up big systems throughout the festival circuit all summer long. Featured on Bandana is "Brexit," Stylust Beats' collaboration with fellow Los Angeles newcomer Thelem, a UK bass music export that similarly draws influences from the infectious stylings of hip-hop, grime and dubstep. Delivering expertly crafted bass frequencies, rhythmic variation and dark, minimal atmospheres, "Brexit" boasts a beat-driven attitude supplemented by arpeggiated synths, slapping drums and a generous supply of bass.
Grab Stylust Beats and Thelem's "Brexit" along with the rest of Stylust Beats' five-track Bandana EP on Thursday, October 13.