interview
[Q&A] Oxóssi Warps Genres and Minds with 'Escher'
- Morgan Susalka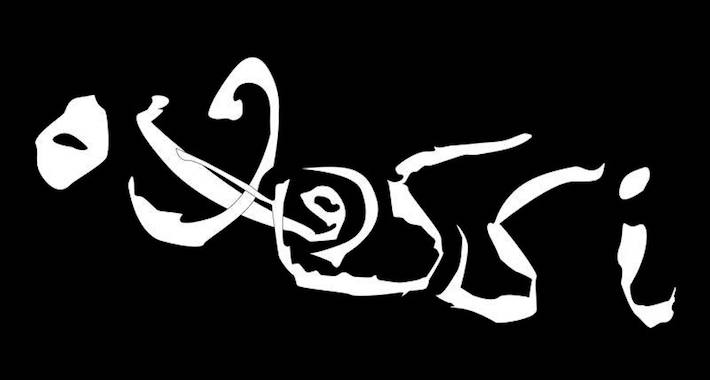 Los Angeles-based up-and-comer Oxóssi excels in utilizing his lifelong exposure to a diverse range of music to concoct his highly eclectic, ambient and bass heavy style. His atmospheric and unconventional take on raw bass music production not only blends his deeply rooted musical upbringing with his own creative individuality but enables his listeners to be transported beyond the music itself into different mental spaces; spaces consumed by striking ingenuity and pace-making darkness. Featured on imprints like Banana Stand Sound, Crucial Recordings, Silent Motion, and a forthcoming release with Innerverse, Oxóssi is well on his way to infecting the underground with his mighty musical personality.
Still, it's his valiant return to Sleeper's Crucial Recordings imprint for his newest EP, Escher, that has us buzzing hard. This blistering, four-track release sees the rising bass music artist shattering genre boundaries and abandoning stylistic expectations with its unorthodox, yet equally contagious and highly volatile grooves. As a whole, Oxóssi's Escher EP boasts mercurial melodies jam packed with avant-garde moods, undeniably fresh attitudes and energetic, forward momentum; forcing listeners to rethink what they've come to know about bass music.
To give you a proper taste of the warped mindscape that Oxóssi is bringing to the fore, we touched down with the young artist to learn more about his highly innovative, forthcoming release with Crucial Recordings, that hits the streets May 19 (pre-orders are available through Crucial's Bandcamp and Unearthed pages).
It's clear that your sound has developed into a highly eclectic beast of its own. How would you go about describing your unique sound as a producer?
I would say "experimental and hip-hop influenced" would be a good starting point in describing my music. That being said, I also really enjoy and find influence in anything from vintage electronic, to jazz, to progressive rock music. My father always had something non-conventional in his CD player when I was growing up, so thankfully I don't have much of a music genre bias. To be honest, the only thing I wasn't exposed to much was hip-hop initially, which kind of backfired on my family because I ended up listening to it as a form of rebellion as I grew older.
Would you say that Escher serves as a solid representation of the current state of your production style/perspective and technical skills?
I think Escher is a solid representation of my interests and qualities at the time [that I produced it]. In my mind, my production skills always have room for improvement and I always hope to build on what I've learned in the past so that I can more easily put what's in my head on paper. However that being said, I was very pleased with the final result of this EP. In terms of production style, I'd say it's moving to a more organic feel as I play more and more with live analog sounds and mixing.
Where there any inspirations, directions and/or goals you had in mind during the creation of Escher? Over what span of time did it take to create this release?
The Escher EP had been in the works since the Solace EP I released with Crucial Recordings [in 2016]. The songs were signed right around the same time actually and some of the tracks are as much as three years old. At that point in my life, I was going through some "less than optimal" life experiences and found solace (no pun intended) in letting it all flood out into my music. I've found that some of my best work has been created at the most extreme emotional times in my life. Not surprising, I guess that's probably the norm for most producers and artists.
Escher as a whole really stands out due to how multifaceted, yet well rounded and cohesive of a release it is. Each track evokes a unique style that allows them to independently carry their own strength while still being contained within the umbrella of your own personal sound. With such a prolific and varied collection, how did you go about coordinating and deciding on the songs for this release?
Funny you ask…I actually didn't coordinate this particular release, Alex (Sleeper) did. He has quite a knack for pairing tunes and building a thematic element into a catalog. That being said, the variety you are asking about stems from both the need for me to consistently feel challenged in my productions, and the eventual goal I have of being able to consistently play out full original live sets. That is what always motivates me to continually experiment with new sounds, music layering approaches and percussive patterns. "Nightmares," for example, developed because I knew what I wanted in my head, but felt restricted by the DAW I was using. To remedy that, I turned off my beat grid all together, tapped out the beat manually as I produced, and kept resampling and chopping different instrument channels to that metronome in my head (as opposed to using a beat repeat feature). In the end I was left with a chaotic, disjointed, barely followable beat, but still followable if you physically tap it out.
This will be your second release on Crucial. How did Escher find its home on the imprint and what do you like most about being a part of the Crucial family?
Escher was a natural progression from the Reflections EP in that I had made most of the music consecutively within about a six-month period. I was sending Alex all the tracks as I made them, so it was never really a question of whether there would be a second EP with Crucial, but rather which tracks would be the best representation of my musical direction as a producer. In terms of what I like most about working with Crucial, I think it is the fact that I can trust Alex completely with my music. My first release experience was a wonder and I can't emphasize enough how thankful I am that he platforms all of my ideas without question. He even supports some of my ideas more than I do myself. "Nightmares," for example, was too out there for people in my opinion, but Alex was adamant about it being on the record. Now we are finding it to be a favorite track on the EP.
What's some of your favorite studio gear that you have right now and why? Did you have any go-to equipment that you gravitated towards during the creation of Escher?
Most of my synth sounds in the past have either been created with a VST or a MicroKorg, but recently I snagged a Prophet 12 that I really enjoy experimenting with. It has this extremely distorted analog sound and just screams darkness, so I can't wait to gain a better understanding of it so that I can translate it properly into my music. With the Escher EP, I was listening to a lot of classical music at the time, so a lot of the sounds were inspired by what instruments you would find in an orchestra or a musical film. As an example, the melody from the track "Escher" is actually sampled from a very old synth experimental recording of Toccata & Fugue in D Minor.
Whose music within the scene has been inspiring and exciting to you and who are some names that you'd suggest dubstep/bass music fans should be on the lookout for?
I am so thankful that most of the people that are inspiring and exciting to me happen to be close friends: Malleus, Distinct Motive, Headland, Foamplate, Samba & Trisicloplox (actually the whole Encrypted crew), Causa, the Far East (Back to Chill) crew, Jonah Freed, Sepia, the Innamind/Blacklist crew. The list is pretty long, but hopefully by the time this interview comes out there will be a tracklist up for my latest Crucial podcast. I usually use that hour as a way to spotlight the producers I believe deserve recognition for what they bring to the music scene.
In terms of the veterans, you can always count on Quest and the Antisocial crew to bring in fresh sounds. Truth is opening their palettes to the cerebral and non-traditional. Om Unit has been making some really interesting things lately. Bukez always comes in with serious weight. As a DJ, Beezy is currently championing forward-thinking sounds the most in my opinion. His recent mix on N-Types rinse show was absolutely amazing and has a lot of producers I rate high up there. Overall, I feel it's been a prolific time for people within the genre to push boundaries.