interview
[Q&A] Rekoil Returns With a Vengeance
- Bianca Silva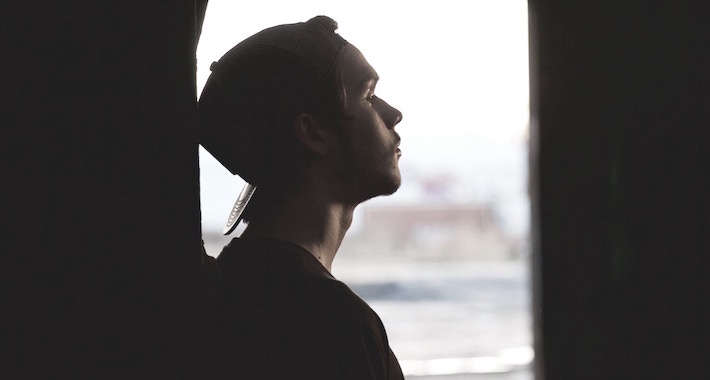 Young Maryland-based producer Collin McKay is better know as the mech-hop boss, Rekoil. Following a break away from the spotlight, the producer has resurfaced with an all original four-track EP titled Relentless that he's about to drop on the masses for free! The follow up to his massive Redemption album late last year, Relentless sees Rekoil roaring back with a vengeance, obviously out to prove that he's not only back but better than ever!
With an ever-impressive approach to bass music as a whole, Rekoil draws from a wide range of new and fresh influences that effortlessly merge heavy bass music and hip-hop into a genre all his own. Having already solidified a name for himself in bass music with his "mech-hop" style, Rekoil returns to his roots on this latest EP and showcases a level of beautiful experimentation that really pushes the limits of his sound and will no doubt influence the genre as a whole.
As we close in on the full release of Relentless, we caught up with the man himself to pick his brain about the epic release, the progression of his music, and why his time away was so important for his career. Check out what he had to say below and grab a free copy of Relentless below.
Congrats on the release! It's an amazing and diverse follow up to Redemption. What's the feedback been like so far?
Thank you so much! So far I've had nothing but good feedback, and I'm hoping that continues as more and more people hear it. Diversity has always been a goal of mine so I'm happy that people are picking up on that.
We can definitely see your growth as an artist through this release. Was that the intention?
I'd like to imagine so. For me it definitely is. I'm really proud of this work. My objective is to grow with every new release I put out. I never want to feel or become stagnant.
Were you telling a particular story or conveying a certain message with this release?
I think partially, yes. These tracks are all kind of different sides of what I want Rekoil to be going down the line. I think the bigger story came with my previous album, Redemption, and this release was more of a continuation and further elaboration on the more clubby side of that sound.
You took some time off before releasing this EP. Did that have an effect on this newfound energy and inspiration we are sensing in the music?
There were definitely a lot of things going on at that time. My time out originally began with me just ultimately not being happy with where my music was. I wanted to take some time to myself to learn more and get to where I wanted to be with my music. I wanted to be in a place where I could actually be comfortable enough to the point where I didn't think it would be embarrassing to push really hard to get it heard.
I think I've gotten much closer to that point, and I can definitely say the work paid off. I knew it would be a tradeoff in terms of potentially losing momentum, but Rekoil was never started with the idea that I wanted to be famous. I just want to be happy with what I'm doing, and feel like I'm not letting myself down first and foremost. Everything beyond that is a major bonus, but just a bonus nonetheless.
What should fans expect from Rekoil in future releases?
Building on what I said previously, I think that's primarily up to the listener to interpret this as progression. There will undoubtedly always be the, "I miss the old Rekoil" listeners, but that's okay. In my mind, I'll always be working to further my own vision and progress in a way that I see fitting for my initial vision. Those that see it as a progression the way I do, I think they should very much be ready for more of that.
Rekoil was never started with the idea that I wanted to be famous. I just want to be happy with what I'm doing. Everything beyond that is a major bonus.
Is there anything in the works you can share with your fans?
I'm working on lots of stuff constantly, and I'll be sure to keep everyone posted on that. This year I'm really looking to get some more collabs rolling, as I've never really focused on that much before. Hoping to get some big names in on that if possible. Aside from that, I'll be working on a lot more of my #FREEkoil releases, so I think that's something a lot of people can get behind. Who doesn't love free music?!
Are there any special shout outs you'd like to give before we wrap things up?
Absolutely! First and foremost I'd like to thank all the people out there that are still supporting me after all this time. I hope they realize that me ducking out for a while was only so I could bring them a better overall product for them to listen to. I'd also like to thank all the new supporters I've garnered from my newest releases, as well as all of my producer/DJ friends that have stuck by me and always supported me unconditionally.
I'd really like to thank my team: Alex at Warpath Group for being such a great agent, and Shel of INSPRD management for coming on and being so enthusiastic about helping me get out there. Also can't forget a huge shout out to you, Bianca. I'm a huge fan of your [Bassrush] articles and couldn't be more grateful to have you supporting me and covering my releases. It's an honor and a privilege, and I look forward to working with you more in the future!
Lastly, to finish this book of an answer, I'd like to give a shout out to both me and Subject 31's FB group "Mech-Hop Militia," as well as Dack Janiels' group 40oz Cult. Subject, Dack and these respective groups show nothing but love and unity, and it's so refreshing in a scene so full of negativity. Love to all of you!