music
Spag Heddy and Micah Martin Bring on the Goosebumps with "Never Thought"
- Chris Muniz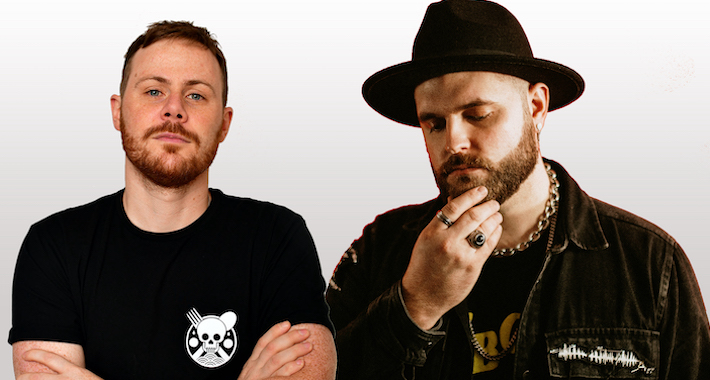 The second single from Spag Heddy's forthcoming debut album arrives and this vocal-driven melodic dubstep number is sure to hit you in the feels.
With Spag's The Noodle Effect LP scheduled to drop on June 16, this heart-wrenching "Never Thought" drops at the perfect time as the Bassrush massive wallows in those post-EDC blues. Teaming up with Micah Martin, the rock/alt-pop singer of The Zealots, Spag channels his most emotionally charged releases to date.
With his almost playful and upbeat signature bass-driven sound what most fans associate with the. Netherlands-born and Spain-based artist, the single is the perfect glimpse into the way that the artist is maturing and willing to take his fans into uncharted territory. Where the previous single from the LP dipped into bass house territory with unabashed finesse, this one instantly brings on the goosebumps with a melodic sweep of sonic mastery and Micah's exquisite vocals.
As Spag tells it: "With 'Never Thought,' I wanted to make a song that didn't focus on basslines but rather on a grand, majestic melodic theme. Micah's powerful voice and big, atmospheric style was the perfect fit for this one. His voice and lyrics gave the song emotional depth that, together with the uplifting melody and raw bass cuts, feels like a journey that ends in a big sort of space-battle climax. More than just a melodic dubstep song, to me, it's a story of human emotion and music as an escape."
We couldn't have put it better ourselves so check the heat below and be sure to lock yours in here as this one's out now.